Stellar Sleep reviews
(from real customers)
Already a Stellar Sleep customer?

Please write a review for us on the App Store or Play Store.
Over 80% of our users dramatically improve their sleep
74 min
Increase in totaltime asleep
53 min
Less time needed to fall asleep
52%
Less time awake in the middle of the night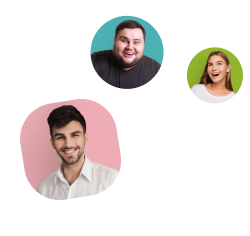 What people say about us on the App Store and Play Store
Life changing sleep companion   
Apple App Store
Stellar Sleep has truly been a game-changer for my insomnia!

It does take some time to get going, but the app's cognitive behavioral therapy techniques have helped me develop healthier mental habits and manage my anxiety at night.

I literally went from 6 hours being a "good" night to regular 7 to 8 hours nights.
I'm impressed
Google Play Store
I'm impressed by the usefulness of the app so far. I was skeptical when I first signed up because I've tried many other apps that claim they will help you improve your sleep.

But this is the only one that works for me so far. I used to sleep only 3 - 5 hours a night, I'm 3 weeks into the program now and have been able to sleep 7+ hours consistently.
Really, actually works
Apple App Store
I found Stellar Sleep at a point in my life where I hadn't slept for weeks. I mean that literally. I track my sleep and I had gone for at least 3 weeks where Fitbit told me I literally had slept 0 minutes and 0 hours...
‍
The first week...I didn't think much was changing. More money down the drain. But then the second week, by some miracle I actually slept. I slept for 2 nights. My Fitbit counter was finally no longer at 0. Third week I slept for 5 nights. By the fourth week, I actually slept every single night.
Great app
Google Play  Store
Great app, because at the start of the 5 or so week program I slept horribly bad and have been, for many years.

And now with a new less dramatic perspective on the hows and whys of that being the case, I sleep through the night. Problem solved.

If you don't want to use an app such as this one (though I haven't seen one that is based on the same idea) you can easily seek out a sleep therapist instead, and I'm sure the therapy will be similar to this in general methodology:)
Probably saved my life
Vicky0066, Apple App Store
I've been having trouble sleeping for a year and a half now. I've tried many times to get better, but nothing has ever worked. I've tried super rigorous sleep schedules, sleeping pills, exercising to tire myself out, meditation… basically anything that anyone in my life has ever recommended, but nothing has worked.

It had gotten to a point where I could literally feel my heart palpitating because of my lack of sleep. I'd go a few nights with less than 5 hours of sleep, and for the next few mornings, my heart would beat like crazy at random points in the middle of the day.

My friend recommended Stellar Sleep to me this Jan, and I've been telling her that she probably saved my life. Stellar Sleep slowly taught me how to identify what exactly was going on in my life that was destroying my sleep, and then created a methodical plan to tackling those things one by one. Now when I open the app and see the owl, I just feel so emotional and happy about all the support I'm getting.

The program itself isn't a quick fix, and takes work for sure, but it works. And for me, that's all I care about. I usually spend 15-30 minutes a day in the app (I like poking around the different charts), but honestly even if you told me I had to spend an hour a day for the rest of my life using this app to let me sleep again, it would be worth it.
Surprisingly effective
Ellis J., Apple App Store
For roughly ten years, I've been wresting with subpar sleep, a byproduct of my demanding job. I tried various sleep solutions, from noise machines, to aromatic oils, and even prescription aids. Sadly, each fell short. They either served as distractions or left me with an undesirable mental fog.

Initially, I approached Stellar Sleep with a healthy dose of skepticism. However, the scientifically supported methods the app employed to tackle sleep issues were compelling. The program felt different. It was more like a personal sleep coach, educating me on psych techniques to help me discover the deep-seated reasons for my sleep issues.

The program includes their promised psych videos and then also several tools to help you track your sleep, thoughts, and habits. It's all very convenient but honestly I didn't love the idea that everything I did to improve my sleep is in the app. If had to pick another gripe, is that I wish there was more human interaction. Let me talk to someone or build a forum where I can talk to other people using the tool.

Nevertheless, the transformation brought about has been nothing short of remarkable. Within weeks, I began experiencing deeper, more consistent sleep. Work stress, which once reliably sabotaged my rest, no longer had the same effect. My sleep became a rejuvenating process, irrespective of the day's pressures.
1ST Place
2022 Digital Health Innovation Awards
Top Ranked App for Insomnia
#1 Performing App for Insomnia Rated by ISI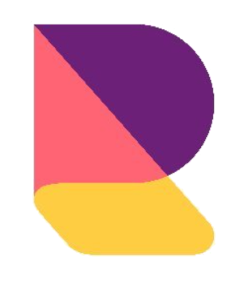 Download Stellar Sleep Today!
Stellar Sleep is the #1 mobile app for helping you fall asleep faster and stay asleep longer. Join the thousands of other users who have improved their sleep permanently using psychology.
Get started now