Start or Grow Your Sleep Practice with Stellar Sleep
Looking to launch your own sleep practice or expand your clientele? Stellar Sleep offers a comprehensive package of support services designed to help clinicians focus on what they do best – providing exceptional care to patients.
What We Offer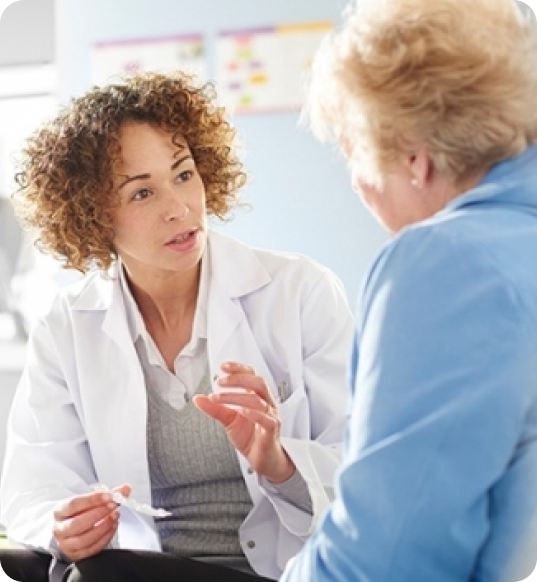 1. Billing and Administrative Support
Get the support you need to navigate the complexities of billing, be it cash pay or insurance* (in select geographies). We provide a robust administrative infrastructure, helping you streamline your billing processes so that you can focus on patient care.
Efficient patient management is crucial for a successful practice. Our patient management support includes automated appointment reminders, waitlist management, and patient orchestration, ensuring that your patients receive timely care. Additionally, we have over 100K patients in our existing networks, and can help with patient finding.
3. Technology to Enable Your Care
Stay ahead with Stellar Sleep's state-of-the-art tech infrastructure. We offer seamless support for video sessions and group therapy sessions, keeping you at the forefront of sleep therapy practices. We can also allow your patients to link their Stellar Sleep app with you, so you can see their electronic sleep diary, ISI scores, and other information.
Frequently Asked Questions
Please fill out the form provided above to get started. After we receive your information, a member of our team will reach out to you to discuss the next steps.
What clinical credentials do I need to have to join Stellar Sleep?
We welcome clinicians with a variety of backgrounds. Please provide your current clinical credentials in the form above. We also offer programs to support our clinicians in gaining the additional certifications they need.
How does the patient finding support work?
Through our existing network of over 100K patients, we can help you grow your practice. We'll match patients from our network who are seeking sleep therapy with your practice, based on their needs and your areas of expertise.
Can I continue using my existing technology systems?
We understand that clinicians might have existing systems they are comfortable with. Our team will work with you to integrate our solutions with your current systems wherever possible, ensuring a seamless transition for your practice.
Is there a contract or long-term commitment?
We aim to provide flexible options that suit different practices, and have options without any long-term commitments. The terms of the agreement will be discussed when our team contacts you after the form submission.
How quickly can I expect to start receiving referrals from Stellar Sleep?
The timeline can vary based on a variety of factors, including your practice's capacity, areas of expertise, and patient demand. However, we aim to start providing you with referrals as soon as we can after the onboarding process.
How does Stellar Sleep handle data privacy and security?
Stellar Sleep takes data privacy and security very seriously. We follow stringent data protection guidelines and use secure, encrypted platforms for all our services to ensure the highest level of security and confidentiality for our clinicians and patients. We are HIPAA compliant, ISO-27001 certified, and undergo regular data security reviews.